Bridges Public Charter School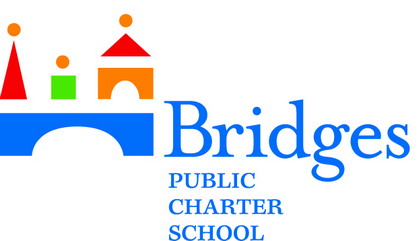 WISH LIST: $100: 5 books for the parent lending library; $500: a spider walker to use with students learning how to walk; $1000: 15 weeks of afterschool care for a child with special needs.
Each year, DCPS spends millions of dollars to place special needs students in private programs where average tuition is over $50,000 and transportation adds another $18,000. Bridges Public Charter School provides comprehensive educational and developmental services for typically developing, and special needs, preschoolers – free to families, and at far less cost to taxpayers than private placements. Its mission is to provide an exemplary, individualized, inclusive program. Bridges serves students with all types of disability – speech and language impairments, cerebral palsy, developmental disabilities, autism, hearing impairment, and mental retardation. Students receive tailored instruction, speech therapy, occupational therapy, physical therapy, and play therapy 180 days a year, from 8 to 6, with a month-long session in July. And the program is truly inclusive: it hosts a 25/75 population of children with special needs and typically developing children. The hope is to be a model for public early childhood programs and a bridge connecting children and families with different needs, and from different backgrounds. Building bridges: isn't that what philanthropy is all about?
* add to my favorites * add to my gift registry * add to my catalogue
Olivia Smith

Principal / Director

1250 Taylor Street NW

Washington, DC 20011

202 545-0515 ext. 101

bridgespcs.org